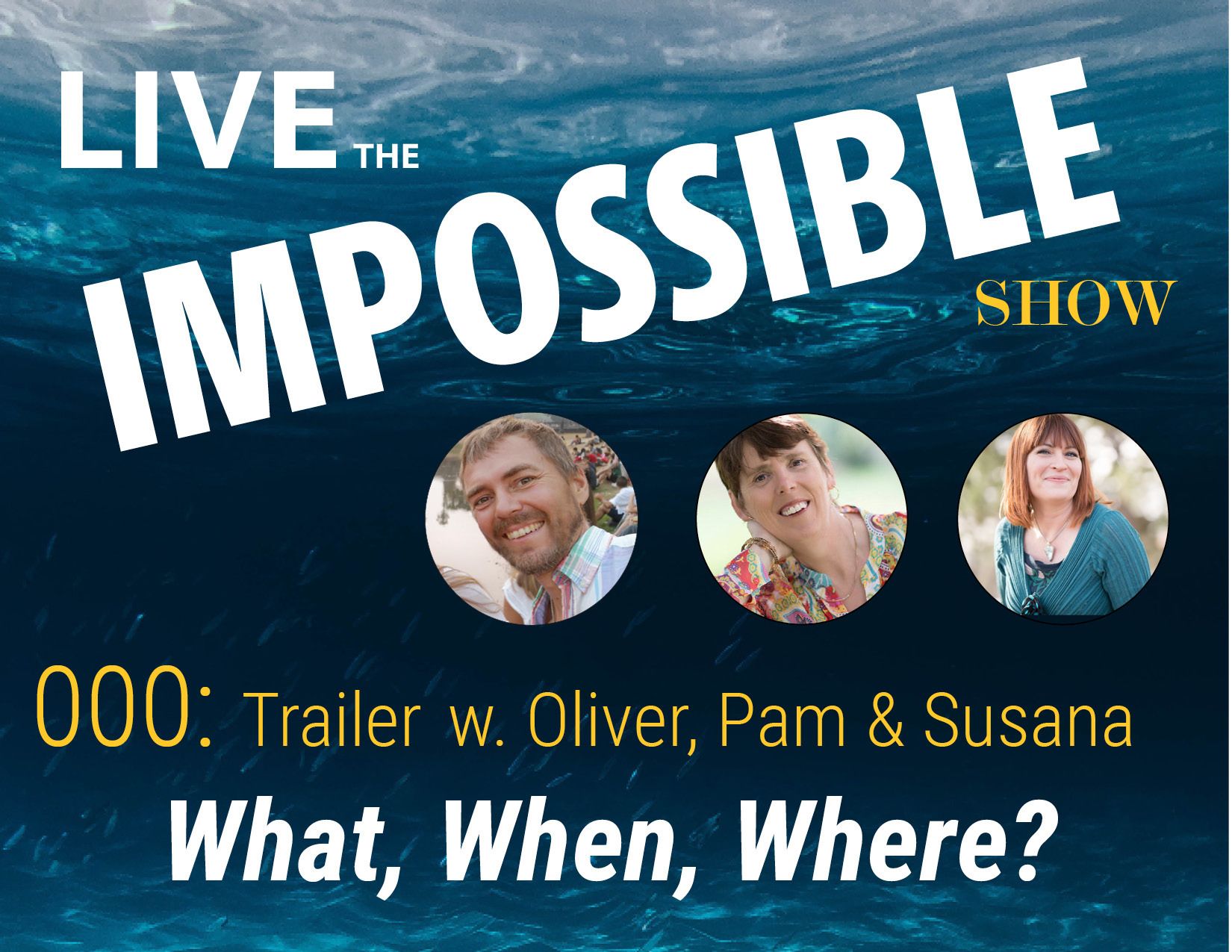 000 Introduction to the Show
​Welcome to the birth of Live the Impossible Show an upcoming smorgasbord of creativity, clarity, curiosity as we take quantum leaps with our guests to change you and the world.
​
In this short episode we share our mission statement, vision and intentions of the show as well as the how to´s and when we release new episodes.

More...
Learn more about us and what we do
Read more about your hosts here