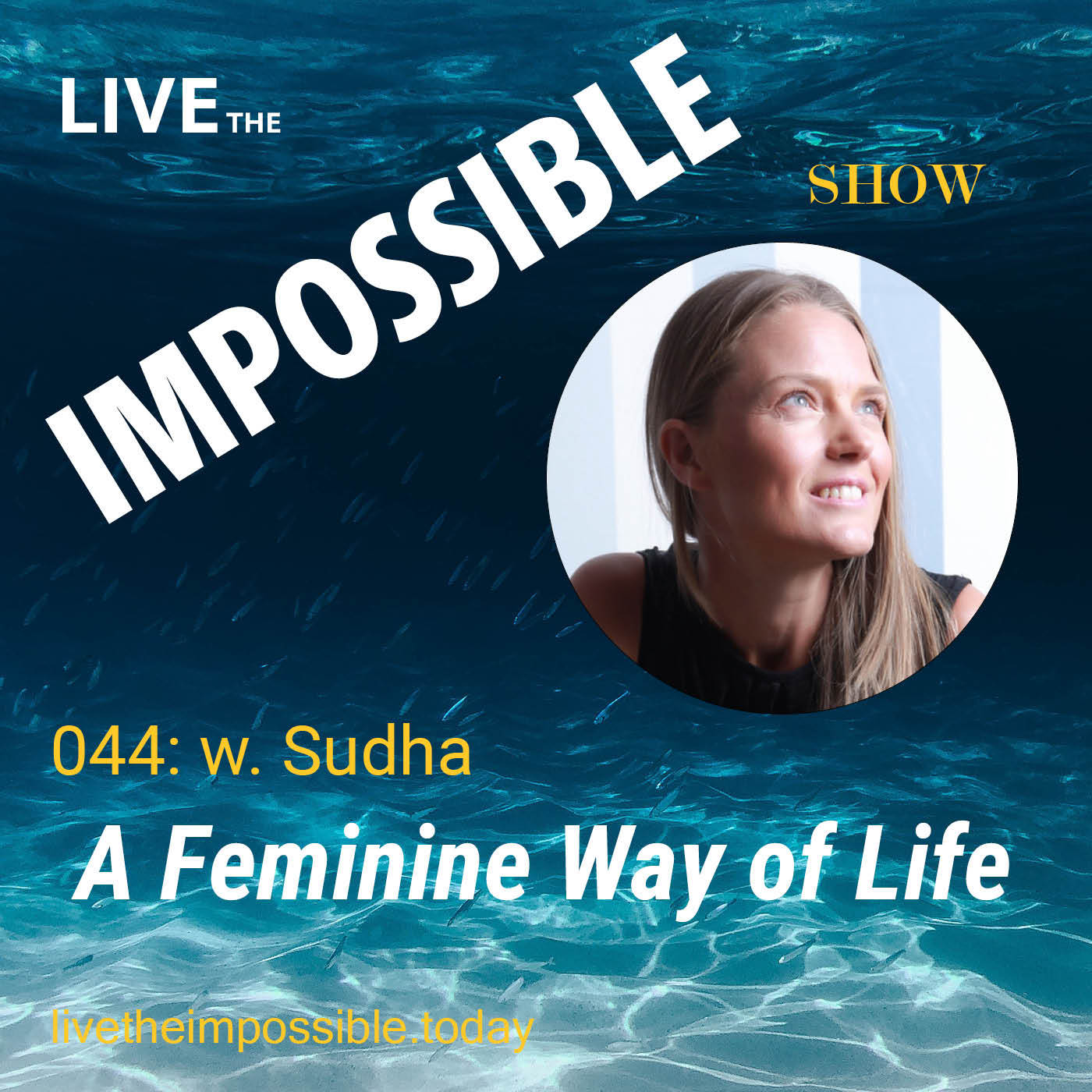 044 A Feminine Way of Life w. Sudha
Devotional singer Sudha shares about the mysteries of life and her travels around the globe as a musician and energy worker. She explains how she leads her life through her intuition and flow to determine which sacred places for her and her daughter to live. She shares about her experiences of living in Glastonbury, England, Ireland and Netherlands before moving back to Denmark. Susana, Oliver and Sudha dive into the energies of lay lines, Stargates, and legendary folks.

More...
About Sudha
From an early age Sudha was curious about the mysteries of Life. She started her journey of discovery even before her teen years, as she explored inner and outer worlds through the path of performing arts. In the three decades following she has traveled to many places around the world gathering inspiration and wisdom from many diverse cultures and traditions. In Hawaii she fell in love with the ancient story telling style of the Hula, and in India with the deep wisdom of Sanskrit mantras. Sudha has lived in an Osho commune in Amsterdam and later in the ancient British centre of pilgrimage, Glastonbury - as well as the hustle and bustle of London and the rolling hills of rural Ireland. She has worked with the guidance of indigenous plant medicine from the Amazon, has been initiated to give Divine Energy Transmission, known as Deeksha, in India and worked extensively with women's circles globally. All the many paths having one common thread, Connection. The longing for a deep connection to Source, to others and to our inner Truth. This is what she endeavours to share in her concerts through the power of music and silence. As a solo artist Sudha has released three albums through Malimba Records; Planet Love (2004), Sharanam (2007) and In Her Name (2014) all available on various streaming platforms as well as iTunes. As a session singer she has added her vocals across a diverse range of genres from smooth jazz to dance and ambient world music on more than 20 albums.


Learn more about us and what we do
Read more about your hosts here