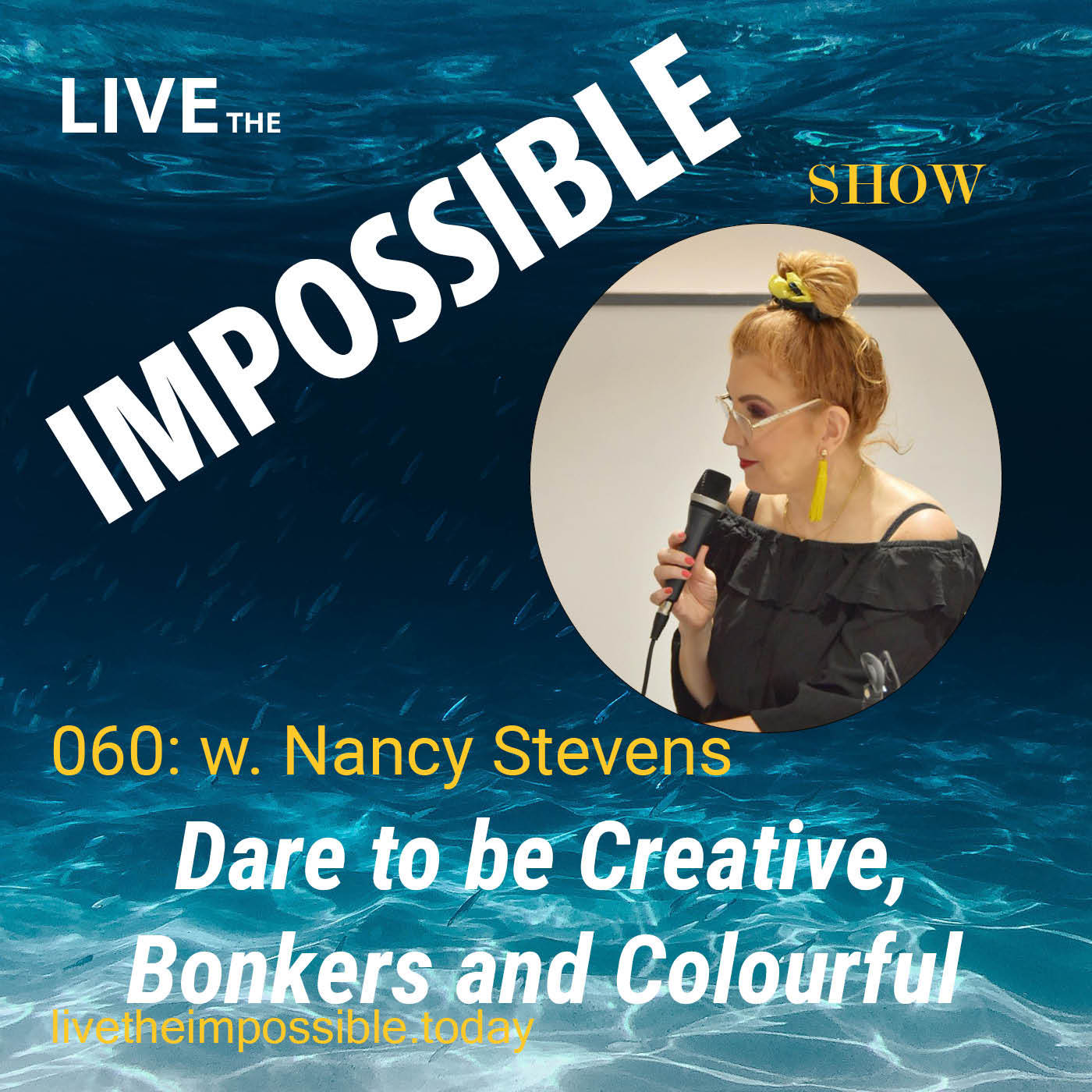 060 Dare to be Creative, Bonkers and Colourful w. Nancy Stevens
A colourful chat with the many hat wearing creative Nancy Stevens on not fitting in and being seen as bonkers and colourful, but this has not stopped her. She was in good company with Pam and Susana. She shares her eventful life story with all its ups and downs. Alongside her passion for the arts and how to feel good with how you look. We discuss the challenges of not fitting inside the box and being tall poppies.


More...
About Nancy Stevens
I'm an Award-winning radio presenter now Arts Podcaster/Media/Arts and Fashion influencer/Award-nominated Personal Stylist running a consultancy - The Style Queen/Vlogger on YouTube/Writer and Theatre reviewer. I interview anyone who is anyone in the arts community from celebrities or local artists - giving them a voice within the community. I have interviewed Authors, Frederick Forsyth, Stephen Berkhoff and Joanne Harris (Chocolat), the Queen of Musical Theatre, Elaine Paige, Priscilla Presley, Britain's Got Talent Winners Collabro and X-Factor winner, Joe McElderry, Comedians, Milton Jones and Tom Allen and many more! I style those who have lost confidence and need a boost by showing which colour and clothes best suit them. I wear all these hats, have two grown-up boys who are the light of my life, have a full time job, practice yoga 4 times a week, review theatre shows on a weekly basis, record my podcast, which has a waiting list and am writing a book!


Learn more about us and what we do
Read more about your hosts here