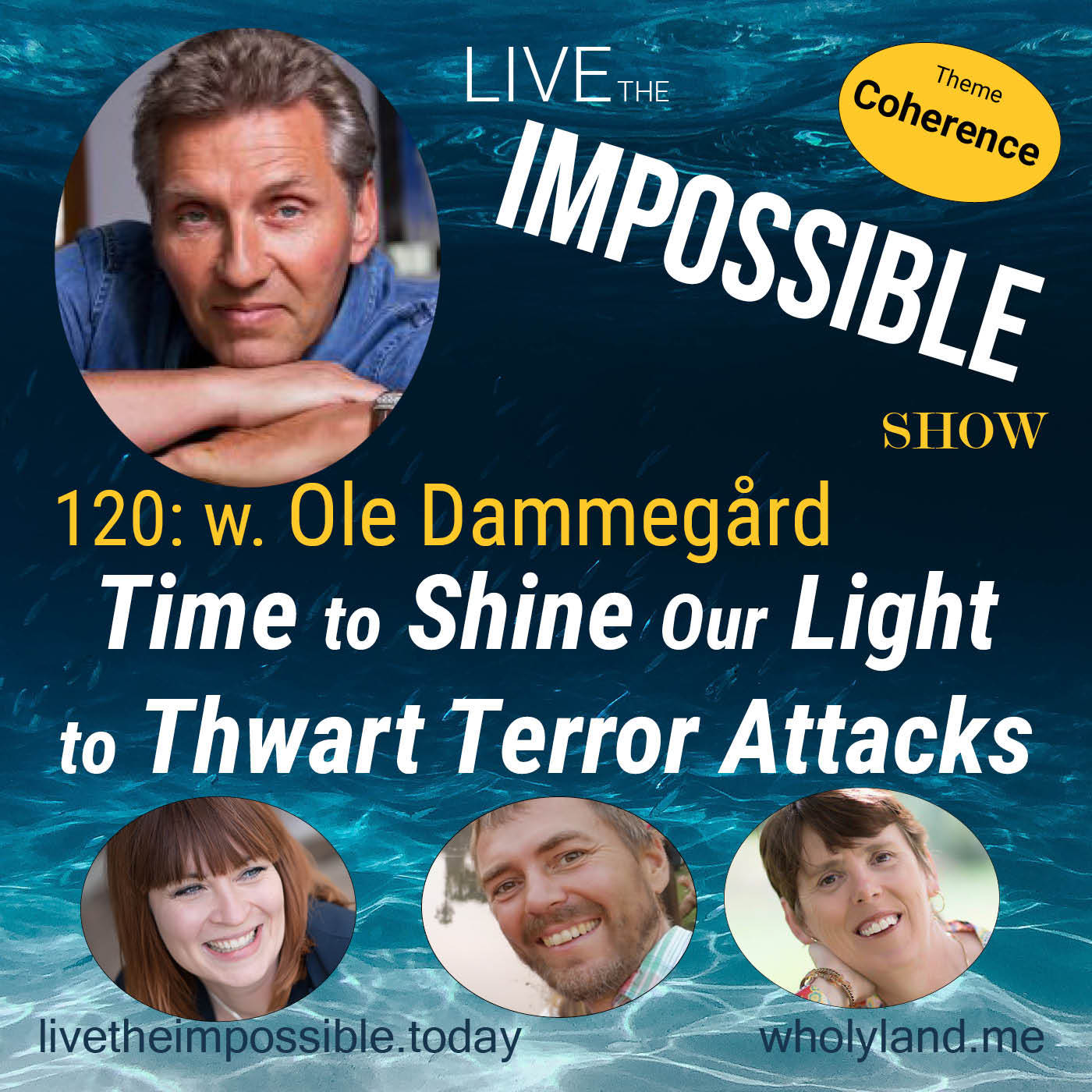 120 Time to Shine Our Light to Thwart Terror Attacks w. Ole Dammegård
See the signs and synchronicities with Ole Dammegaard as he shares on how it's time to shine our light to thwart terror attacks. He walks us through the signs symbols and technology that are, or feel, out of place and coherence. We follow him through two days in Sweden in early November and the sequel to the terror attack in Vienna and the connection to the USA. He talks about the challenge of travel, security and the fear that arises, Notre Dame fire and the significance of shoes!
More...
About Ole Dammegård
Truth Seeker, Code Breaker and Peacemaker Ole Dammegard, awarded the Prague Peace Prize, and adopted by the Apache Nation, is an author, International speaker, former journalist, musician (2 solo albums), composer (TV, and a short film), artist, inventor and investigator, who has dedicated the last 35 years to researching many of the global conspiracies. Millions of viewers and listeners around the world have taken part of his interviews and presentations. His main focus has been to find out the truth about the assassinations of JFK, the Swedish Prime minister Olof Palme, Robert Kennedy, Martin Luther King, John Lennon and Lady Di, plus the hundreds of alleged mass shootings and terror attacks such 911, Norway, Oklahoma City and many, many more.
Episode Links
We might earn from qualifying purchases from affiliate links shared #CommissionsEarned
Learn more about your hosts and what we do
We might earn from qualifying purchases from affiliate links shared #CommissionsEarned