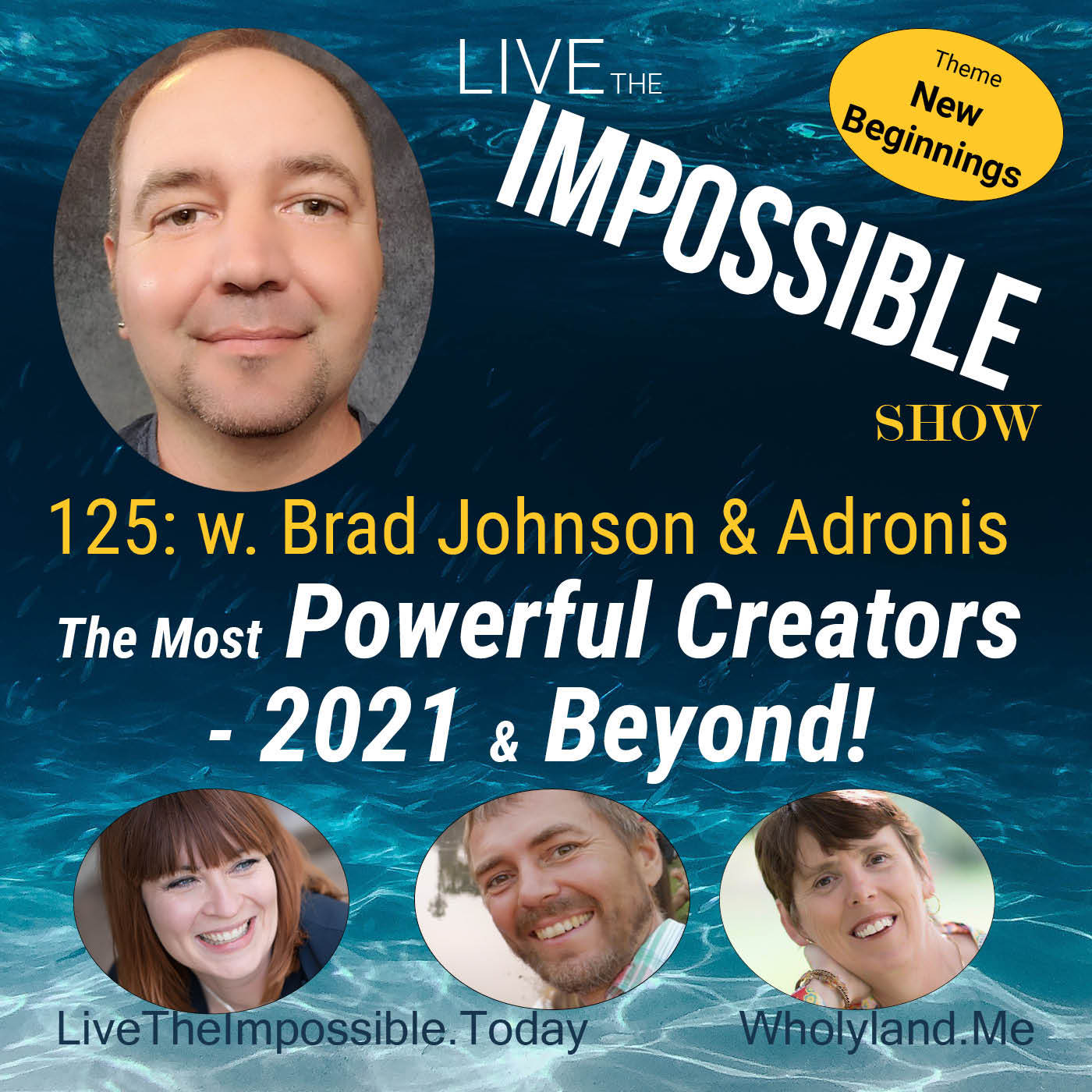 125 The most powerful creators – 2021 and beyond! w. Brad Johnson & Adronis
We are the most powerful creators! Adronis channelled by Brad Johnson speak about the future and the point of no return. Both of them share where we are in 2020, the magnitude of December 21st and what is to come in 2021 and beyond. They emphasise the importance of coming within and recognising how powerful we are, or go down with the ship! How can we create the impossible? What will the future look like? What part does government play? What can I do to assist?
More...
About Brad Johnson
Brad Johnson is an ambassador for Spirit: one who works directly with spirit/source and can command any sincere intention to affect themselves, others and their environment. From psychic ability, channeling, healing, spiritual teaching, dream interpretation, the Akashic records, self-realization disciplines and more; Brad Johnson has spent the past 12 years developing inner abilities to understand how reality interacts with us on a personal and collective level. Brad shares his higher-mind knowledge and spirit ambassador abilities to educate and bring healing to others from all over the world reflecting his empowering spiritual journey. He has discovered how to form intuitive relationship with the reflections of reality to attract outcomes that serve self-governing, mental clarity and emotional balance. Brad holds a natural conscious ability to connect directly with spirit right at the top of creation. Through this connection, Brad can command spirit requests into physical reality and share knowledge with the intention to assist others as they learn how to become spirit ambassadors and work directly with spirit/source energy.
Episode Links
We might earn from qualifying purchases from affiliate links shared #CommissionsEarned
Learn more about your hosts and what we do
We might earn from qualifying purchases from affiliate links shared #CommissionsEarned
Our Books
We might earn from qualifying purchases from affiliate links shared #CommissionsEarned