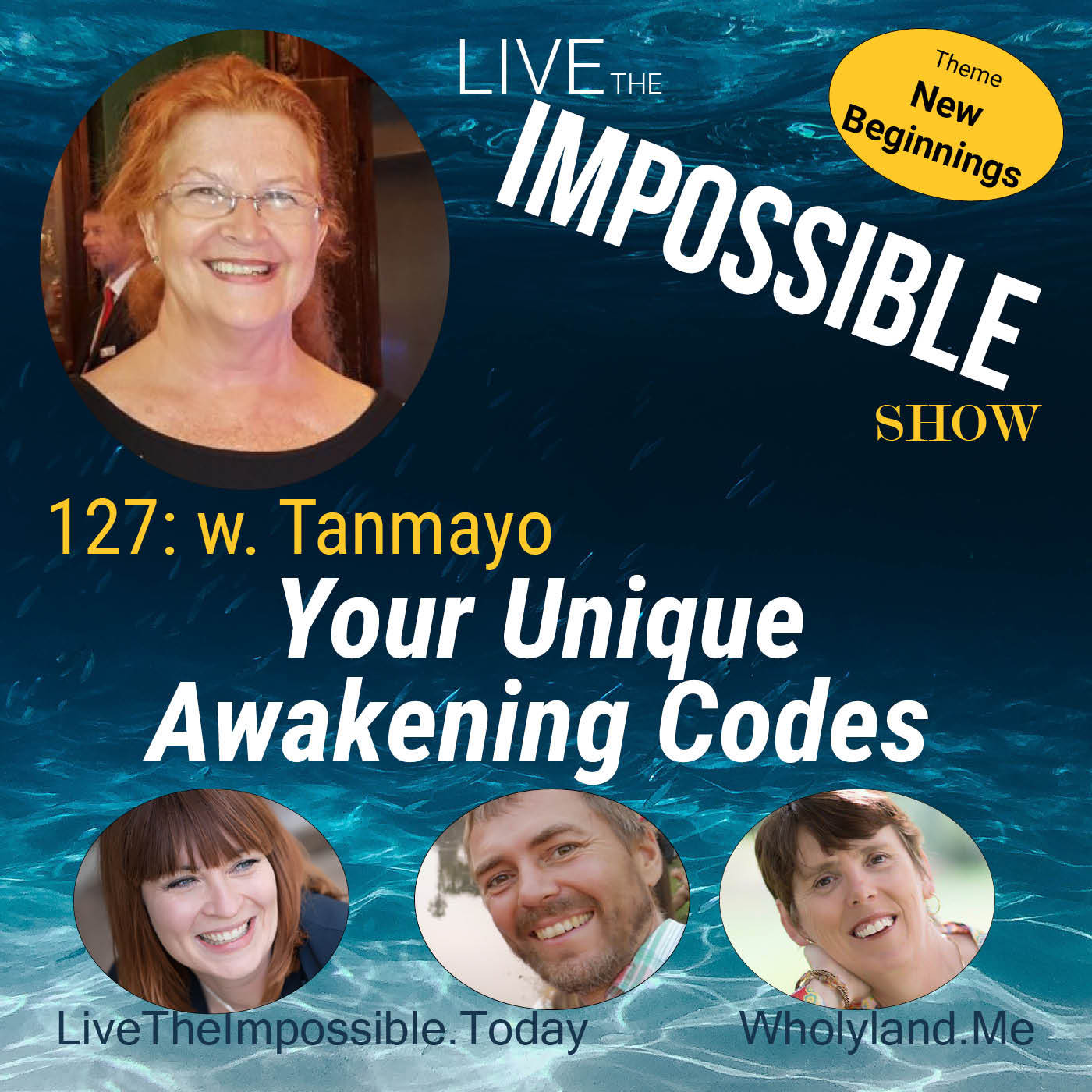 127 Your Unique Awakening Codes w. Tanmayo
Tap into your unique Awakening Codes with Gene Keys Ambassador Tanmayo as we enter the age of Aquarius. We dive deep into the power of Gene Keys and contemplation on an individual and global level for the great Awakening. We use Live the Impossible Show Gene Key profile as an example of how you can use the Gene Keys to be guided to stand in your unique gifts and live your full potential. Tanmayo explains the time we are in right now is represented by the Gene Key gift of naturalness and being and the shadow of self obsession. How do we transform our shadows? How do we embody these gifts as we embrace a new beginning?
More...
About Tanmayo
Tanmayo Lawson is an international speaker & presenter with over 30 years experience in the field of wellness, self inquiry and transpersonal activations. She was born into a big family in Scotland and is steeped in its old mysteries. She currently has the blessing of living in Australia but her Scottish heritage is ever present. She has one son who is at the moment living in Dubai She has presented in many countries and International Conferences as the founder of "Facial Harmony"a treatment that uses sensitive sequences of touch to access and release trauma from ancestral memory. She leads 'The Zen Path Of Love.' a 7 day intensive awareness process inviting direct experience of true nature. She connected with Richard Rudd and Genekeys in 2004. Attended his first Gene Keys retreat in 2005 and now leads the Venus Sequence with Richard. She is team lead for the Gene Keys Ambassador Initiation and a member of the Gene Keys Publishing Team. She specilizes in clearing past trauma/personal and collective to facilate the access to clear mind and the embodiment of being.
Learn more about your hosts and what we do
We might earn from qualifying purchases from affiliate links shared #CommissionsEarned
Our Books
We might earn from qualifying purchases from affiliate links shared #CommissionsEarned