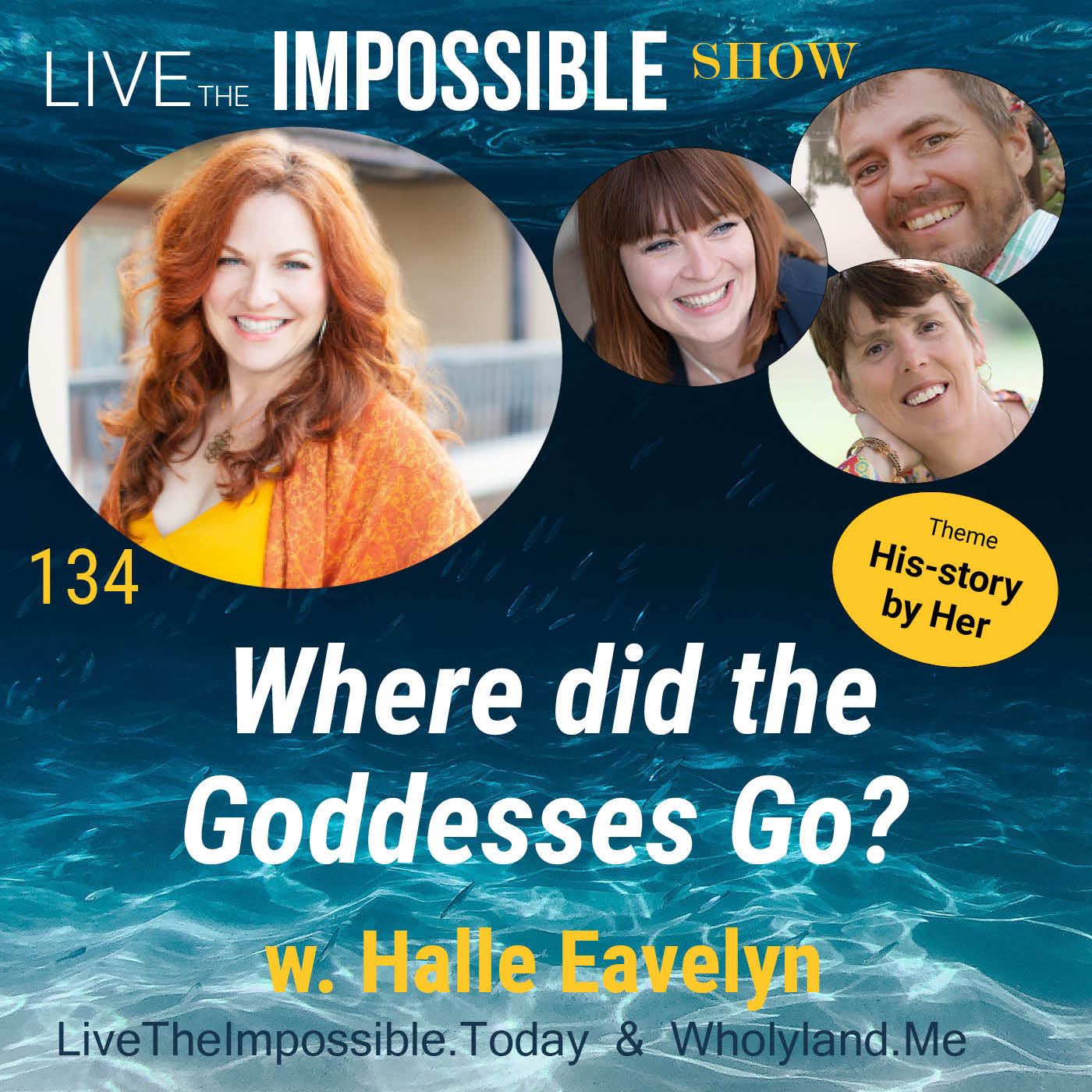 134 Where did the goddesses go? w. Halle Eavelyn
Where did the goddesses go? Author, global Spiritual tour leader and business strategist Halle Eavelyn passionately shares her insights of the rise of the feminine. We chat about the suppressed feminine today and in history, the patriarchic world and why geological evidence is discounted to fit the historical narrative. How can we use the masculine energy in us all? How do we use the feminine energy in us? Where is the logic and how do we discern what is the truth?
More...
About Halle Eavelyn
A trusted resource and collaborator for partners such as Time Magazine, Good Morning America, USA Today, and The Huffington Post, Halle Eavelyn has helped over 1500 clients breakthrough lifelong traumas and powerfully co-create a masterpiece of their lives. As an author, global spiritual tour leader, and business strategist, Halle guides clients on a powerful journey of self-discovery. She provides the clarity, support, and strategy they need to confidently step into the highest expression of themselves. An atheist until her first trip to Egypt where her entire life transformed in a single moment, Halle's spiritual awakening put her on a journey to become a champion for women all over the world. Her mission to help women find their voice and thrive is now her life's work. In addition to her private clients, Halle is currently the mindset coach for several high-level business coaching programs. Her forthcoming show, Your Goddess Awakened, will be available on YouTube and podcast platforms everywhere.
Episode Links
We might earn from qualifying purchases from affiliate links shared #CommissionsEarned
Learn more about your hosts and what we do
We might earn from qualifying purchases from affiliate links shared #CommissionsEarned
Our Books
We might earn from qualifying purchases from affiliate links shared #CommissionsEarned